Hello everyone and welcome back to the blog! How are you all? I hope that you're all feeling great. I'm currently sick af but then again my favourite season has just begun so I don't mind!
Today I'm back with a monthly wrap-up for you and it should be called Month-of-shame wrap-up. I didn't even read the books I wanted to! I took part in so many readathons but I simply didn't read it. I don't even know why! I'm so ashamed of myself. But maybe I just needed a well deserved break? Now the new uni semester started on the 9th of September so this also explains a lot because I'm reading like a snail. I swear! I've still read a fair amount of books.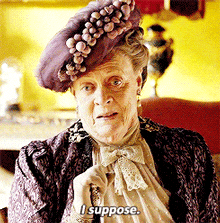 Well let's see this right now because without further ado let's start with the post. Are you as excited as I am to know how many books and how many shows I've watched? (P.s. the gifs might give you an idea what I watched non-stop)
#1 – Two Can Keep A Secret by Karen M.McManus – paperback – 327 pages – 4 stars – Review coming soon
I don't even remember reading this book but apparently I liked it. Not as much as her first book but I did like it. Does it also happen to you, that you don't remember read books? Please say yes!
#2 – Daisy Jones & The Six by Taylor Jenkins Reid – ebook – library copy – 336 pages – 4 stars – Review coming soon
So this was my first Taylor Jenkins Reid book and I kind of had other expectations of this book. But I really liked it and I can't wait to read more of this author!
#3 – Kingdom of Souls by Rena Barron – ebook* – 496 pages – 3 stars – Review
I was really disappointed by this one because I had higher expectations of it as it reminded me a lot of another book that I loved! It was still a great read.
#4 – The Babysitters Coven by Kate Williams – ebook* – 368 pages – 5 stars – Review
I freaking loved this book! I Loved LOVED loved it!
#5 – Stormrise by Jillian Boehme – ebook* – 320 pages – 4 stars – Review
Another book I was a bit disappointed by but nevertheless it was still a very enjoyable read!
#6 – With the Fire on High by Elizabeth Acevedo – ebook – library copy – 400 pages – 5 stars – Review planned
Another book that I've quite enjoyed and oh boy, don't read it while being hungry because the recipes in this book …. I can't even describe what I feel. But even when you're not hungry before reading this book you'll definitely get hungry while reading it. This book was so so good and after that one I want to read another one of her works!
#7 – OMG, diese Aisling! by Emer McLysaght & Sarah Breen (Original title: Oh my God, what a complete Aisling!) – paperback* – 336 pages – 3 stars – Review
I got this book for a german blog tour and unfortunately I got a bit disappointed by it. But I won't say more as my bilingual review will go up this weekend or next week!
#8 – Shadow Frost by Coco Ma – ebook* – 400 pages – 3 stars – Review
I had other expectations by it and they weren't fulfilled BUT it's not a bad book. It was not my thing. That's all. The pacing was way too slow.
#9 – The Queen of Hearts by Kimmery Martin – ebook – library copy – 348 pages – 4 stars – Review planned
This book was so much fun guys! It reminded me a lot of one of my favourite shows which – as you may know – is Grey's Anatomy. I'm watching that show since I'm 10 years old so since 2005 and it was so much fun! So was this book. Unfortunately there was a bit too much medical jargon in this novel which made it sometimes a bit difficult to read.
#10 – The Speed of Falling Objects by Nancy Richardson Fischer – ebook* – 384 pages – 4 stars – Review
I really liked this one but I won't say much about this one as I've only posted the review very recently ago. Like on the beginning of the month, so you'll have to read my thoughts for yourself! 😉
This means that I've read 10 books in total in September which is honestly not that bad for a beginning of a new semester at uni! This makes a total of 3715 pages. I've read 5 review copies where 4 were ebooks and one was a paperback, and 5 paperback books.
---
And now let's move on to the TV Shows and I've watched a lot!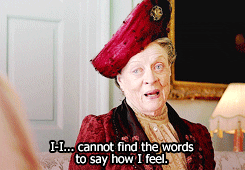 #1 – Stranger Things – Season 2 – Episodes: 3-6 – Rating: 5/5
#2 – Carnival Row – Season 1 – Episodes: 1-5 – Rating: 4/5
#3 – Derry Girls – Season 2 – Rating: 3/5
#4 – The Umbrella Academy – Season 1 – Episodes: 2-10 – Rating: 4.5/5
#5 – Designated Survivor – Season 2 & 3 – Rating: 4/5
#6 – Downton Abbey – Season 1-5 – Rating: 100/10 (I LOVE THAT SHOW!!!!!)
#7 – Grey's Anatomy – Season 16 – Episode 1 – Rating: 5/5
And this is everything for this wrap-up. I might put a separate wrap-up for the readathons to see if I really failed that miserably. Because I'm sure I did!
What did you do in September? Please let me know in the comments below!
---
*A review copy of this book was sent to me by the author/publisher in exchange for an honest review. All thoughts are my own!