Hello everyone and welcome back to the blog! How are you all today?
Today I'm back with a bilingual review. Something I didn't do for a long time now. Because I've read the book in German I will first post my review in German and the English version will then be below the German one!
And now without further ado let's start with the German review!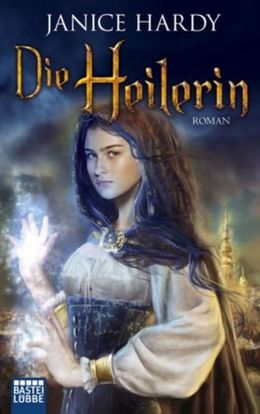 Lovelybooks Inhaltsangabe:

Auf den Inseln von Geveg gibt es Heiler mit einer besonderen Gabe. Sie können den Schmerz anderer Menschen in sich aufnehmen und ihn in ein seltenes Metall ableiten. Aus diesem Stoff werden wertvolle Waffen geschmiedet. Auch das Mädchen Nya ist eine Heilerin. Aber Nya ist anders. Sie kann jemandem die Schmerzen nehmen und diese an andere Menschen weitergeben. Ein verbotenes Talent, das sie zu einer Ausgestoßenen macht ═ und zu einer Gefahr im Krieg der Heiler.

Hier kannst du das Buch zu deinem Lovelybooks Regal hinzufügen!
Titel – Die Heilerin
Autor/in – Janice Hardy
Verlag – Bastei Lübbe
Reihe? – Krieg der Heiler #1
Erscheinungsdatum – 21.06.2010
Genre – Fantasy/Young Adult
Trigger Warnung – Armut, Ausnutzung der Armen, Ausnutzung des Systems, Drogenmissbrauch, Gewalt, Entführung
Seitenumfang – 285
Sprache – Deutsch (original: Englisch)
Version – Taschenbuch (Mängelexemplar)
Was gefiel mir?
Ich muss sagen, dass mir die Storyline sehr gut gefallen hat. Hätte ich jetzt nicht so gedacht, weil ich seit zwei Jahren schon so einige Bücher mit dem Thema Magie gelesen habe, wie die Shades of Magic Reihe von V.E. Schwab. Deswegen hatte ich am Anfang gedacht, dass es quasi in die gleiche Richtung gehen würde, ABER ich habe mich da komplett getäuscht. Da bin ich doch total positiv überrascht geworden beim Lesen dieses Buches.
Die Welt in der sich die Heilerin bewegt, hört sich einfach super an und man kann förmlich die ganze Magie spüren. Ich hätte auch hier nicht gedacht, dass mir die Welt so gut gefallen würde. Eigentlich hatte ich von Anfang an keine Erwartungen, weil ich noch nie etwas von diesem Buch gehört hatte, da es aber nur 2€ gekostet hatte, musste ich vor einigen Jahren da natürlich zuschlagen. Glücklicherweise, denn das Buch hat mich wirklich von sich überzeugt und ich würde gerne weiteres aus dieser Reihe lesen. Neben der Welt hat mir auch das Heil/Magische System super gefallen.
Es gab einige Startprobleme, aber wenn man bis im Buch drin ist, liest es sich super schnell und Die Heilerin ist ein Buch, welches sich außerdem auch sehr angenehm lesen lässt.
Was gefiel mir nicht so ganz?
Wie schon oben erwähnt, gab es einige Startprobleme. Ich hatte richtige Schwierigkeiten ins Buch reinzukommen, nach ungefähr 50 Seiten ging es dann aber. Ich denke, dass ich mich nur an den Schreibstil gewöhnen musste, da der etwas speziell ist. Ansonsten habe ich aber an dem Buch nichts mehr zu bemängeln!
Lieblingscharakter?
Aylin!
Im Großen und Ganzen, war Die Heilerin von Janice Hardy ein Buch, dass mich sehr positiv überrascht hat. Ich würde es also jedem Fantasy Fan empfehlen und auch wenn es ein Young Adult Roman ist können auch "Erwachsene" das Buch ohne weitere Probleme lesen.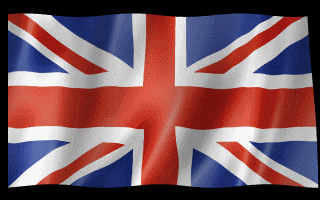 Goodreads Synopsis:

Nya is an orphan struggling for survival in a city crippled by war. She is also a Taker—with her touch, she can heal injuries, pulling pain from another person into her own body. But unlike her sister, Tali, and the other Takers who become Healers' League apprentices, Nya's skill is flawed: She can't push that pain into pynvium, the enchanted metal used to store it. All she can do is shift it into another person, a dangerous skill that she must keep hidden from forces occupying her city. If discovered, she'd be used as a human weapon against her own people. 

Rumors of another war make Nya's life harder, forcing her to take desperate risks just to find work and food. She pushes her luck too far and exposes her secret to a pain merchant eager to use her shifting ability for his own sinister purposes. At first Nya refuses, but when Tali and other League Healers mysteriously disappear, she's faced with some difficult choices. As her father used to say, principles are a bargain at any price; but how many will Nya have to sell to get Tali back alive?

Add the book to your Goodreads to-read shelf
Title – The Shifter
Author – Janice Hardy
Publisher – Balzer & Bray
Series? – Healing Wars #1
Release date – October 1st, 2009
Genre – Fantasy/Young Adult
Trigger warning – violence, drug abuse, abuse of the poor, abuse of the system
Version – paperback
Pages – 285
Language – German (but original version is English)
What I liked
First thing that I have to admit, is that I did not have any expectations whatsoever while reading this book. I haven't heard about it on booktube or bookstagram so I was a bit sceptical at first but I have to say, the storyline was great.
The Shifter had a fantastical world building and its magic system was new and very interesting. My big fears mostly consisted on the fact that I wasn't sure about the magic system. In the last few years I've read a lot of book about magic and they were all very similar. But The Shifter managed to surprise me and I found the magic system to be very refreshing!
While the book was a bit slow to get into it was still a great book which makes me want to continue with the series.
What I didn't like
As mentioned above I did have some troubles to get into the story but after a few pages it was fine. I managed to get used to the writing style which is a bit different than the ones I'm used to.
Favourite Character
Aylin
Overall, The Shifter was a great fantasy series which I would recommend to all of you. Even to adult readers!
And this was everything for todays post! What about you? Have you read this book? Please let me know in the comments below!