Hello everyone and welcome back to the blog! How are you all today? I hope you're good!
Today is the last day of the Avengers Readathon and I've completed all the assignments of that Readathon last Friday. So yay! I did it!!! 😊
As a reminder for you, this readathon has been hosted by Noura from The perks of being Noura.
And now without further ado, let's start with the wrap-up. (My TBR can be found here)
Assignment #1 – Wanda & Pietro: Book with twins ✅
📚 I'll give you the sun by Jandy Nelson
📚 The Wicked King by Holly Black
I originally meant to read I'll give you the sun by Jandy Nelson but in the end, I decided to change because I didn't find an e-copy of this book in my library. I chose The Wicked King by Holly Black instead. And it was an amazing book. 4 out of 5 ⭐️ for me. Now I'm impatiently waiting for the last book in the trilogy. How am I supposed to wait?!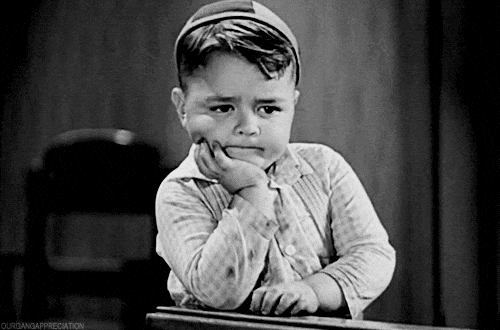 ---
Assignment #2 – Red Psionic Energy: Character with red hair or a book with a red cover ✅
📚 The Elite by Kiera Cass
This book series is definitely my guilty pleasure. I usually hate reading books about girls fighting for a boy. I usually laugh all the time during the Bachelor because I find it so ridiculous. But guys, these books are well written and I kind of love them. I can't even wait to read book three on Scribd. Who am I? But yeah, The Elite got a 4 out of 5 ⭐️ from me as well.
---
Assignment #3 – Telekinesis: Book featuring powers ✅
📚 Shadow and Bone by Leigh Bardugo
I finally managed to read book one in the Grisha Trilogy. Finally!! I have to say, that I prefer the Six of Crows Duology but Shadow and Bone wasn't bad at all. It was great but honestly, if I would have started with this Trilogy first I don't think that I would have loved the world as much as I do now. 🤷‍♀️ Anyone else thinking like that? Nonetheless, I still gave it a 5 out of 5 ⭐️ because of all the action and Alina! Meaning that I really really enjoyed the book but I'm just overanalyzing everything!
---
Assignment #4 – Scarlet Witch: Paranormal or Horror Story ✅
📚 It by Stephen King
📚 How to Be a Vampire by R.L.Stine & The Beginning by R.L.Stine
Originally I meant to read It by Stephen King. Unfortunately, I just managed to start it but never finished the book. I'm not even 50 pages and I'm so ashamed of myself because I'm a big fan of King's works but this book discourages me so much. I mean over 1000 pages how am I supposed to read that? And I knew this of course when I put it on my TBR but I honestly thought that I could manage it. Alas, I didn't.
So I had to find last minute books and I chose How to Be a Vampire as a replacement. It wasn't that scary, to be honest but for kids under 16 it probably could have been scary so I'm still counting it for this assignment. But as I wasn't that satisfied with my choice for this prompt I've read another book in the Paranormal/Horror genre which is The Beginning. Also by R.L.Stine (who was actually one of my favourite author as a child. I loved getting chills!). This one really scared me because I only found out during the last 10 per cent what was really going on. And it was really creepy. Now I just need to find out where I can get book 2 and then I'm happy! 😂 Both books got a 4 out of 5 ⭐️ rating from me.
---
Assignment #5 – Black Widow's Bite: A book with a female badass character
📚 Clockwork Princess by Cassandra Clare
I can't believe that I finished The Infernal Devices Trilogy. These three books were amazing and I want more of Tessa. Can anyone of you confirm me if I will read more about some of the TID characters in other books by Cassandra Clare? Please say yes. Tessa was definitely one of the female badass characters in this book but there were also others. The women in this book were all badass in their own way. But Tessa and Charlotte were by far my favourites. Clockwork Princess got 5 out of 5 ⭐️ and I would give it more if I could.
---
Assignment #6 – The Amazing Spider-Man: Comic book or graphic novel ✅
📚 Paper Girls, Vol.2
This was my first finished read of the Avengers readathon 2019 and I really start to like graphic novels. As a kid I never did but recently I discovered my love for graphic novels. Paper Girls, Volume 2 got a 4 out of 5 ⭐️ from me.
And this was everything for this readathon. What about you? Did you manage to complete all your assignments? Please let me know in the comments below!