Hello everyone and welcome back to the blog! How are you all? I hope you're good! This is the second post of the day and again it's a post about a readathon. And I'm so excited!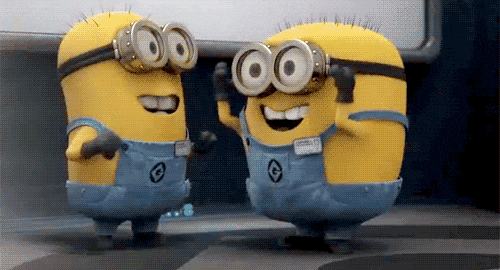 By now you're probably wondering what I'm talking and squealing about. I'm excited to take part in the A Game of Booksathon Readathon hosted by Noura from The Perks of being Noura. You can find all the exciting information about this great readathon on her blog.
I have to say that I've never watched the whole TV show. I've seen a few episodes but I wasn't a big fan of it. I've already read book one in the series but I will try and reread it in German in June. Concerning the readathon, I'm not sure that I will be able to finish it successfully as I'm having my finals during this month but I will try to read at least 1-3 books during that time.
So when is this readathon taking place? Like I mentioned above, during the whole month of June!
And now without further ado let's start with my TBR! Oh and by the way I'm house Targaryen
Round one
So the level I want to obtain is the knight level. Meaning that I have to read 1-3 books. I would have loved to do more but unfortunately I can't. I will however show you a book for every prompt. Because I honestly don't know what 3 prompts to choose 😅
The Game of Thrones: First book in a series/Trilogy
📚 Die Herren von Winterfell (Game of Thrones #1) by George R.R. Martin
I've had this book sitting on my shelf for ages. I actually read it already in English. I've listened to the audiobook and really liked it but I can't remember much so I will read the German version again. Let's hope that I will be able to do so because it's really intimidating. That book is a brick!
---
House Targaryen: Book with a mythical creature or dragon
📚 Eragon (The Inheritance Cycle #1) by Christopher Paolini
I remember watching the movie when I was a kid and I was absolutely in awe. I also wanted to get my hands on a copy immediately but I never got one. I have now a copy of the last book but I can't read it without having read book one first. So now is the right time. Let's hope that I will manage to pick it up!
---
Daenerys: Book featuring a strong female character
📚 Les hommes qui n'aimaient pas les femmes (Millenium #1) by Stieg Larsson
I always wanted to read this book in English but as my father has the first three books in French I guess that I will have to read it in French.
---
Westeros: Book set in a fictional place
📚 The Hobbit or There and Back again by J.R.R. Tolkien
Let's hope that I will manage to finish this one this time. I stopped counting the numerous times where I DNFed this book but I just want to read it completely as I loved the movies. But I just can't get into this book!
---
House Tyrell: Book with a plant on the cover or green cover
📚 Thunderhead (Arc of a Scythe #2) by Neal Shusterman
I've had this book for so long on my TBR that I will read it soon. I promise! And I know that I promise this everytime but I will do it soon!
---
House Stark: Book that has a family dynamic or siblings
📚 Little Fires Everywhere by Celeste Ng
I actually don't have a copy of this book but the synopsis kind of intrigues me and I absolutely want to read it!
---
House Lannister: Book with a red cover
📚 A Discovery of Witches (All Souls #1) by Deborah Harkness
I might already read this one this month so it will probably be replaced with Dark Matter by Blake Crouch or another red book.
---
House Greyjoy: Book with pirates or a story set at sea
📚 Daughter of the Pirate King (Daughter of the Pirate King #1) by Tricia Levenseller
I don't know a single thing about this book. But it screams at me to be read so let's hope that I will find a copy of this book in time in case that I will pick this up.
---
House Baratheon: Book with a King or Queen/Royalty
📚 The One (The Selection #3) by Kiera Cass
I'm such a sucker for this series so of course book three in the selection series had to be on this list!
---
A Clash of Kings: Sequel
📚 Glass Sword (Red Queen #2) by Victoria Aveyard
I've read the first book a while ago and I don't even own a copy of book two but I will try and read it for this readathon.
---
Wildlings: Paranormal
📚 City of Fallen Angels (Mortal Instruments #4) by Cassandra Clare
This book is already in my cart so I will definitely pick this one up in June! I can't wait to read more of this world!
Round two
In this round you have to choose genres. The genres that I will choose are the following:
Fantasy, Horror, Sci-Fi or Historical Fiction, Young Adult, Romance
Round Three
I'm not sure yet if I will participate in round three. In this round you have to read the sequels to A Game of Thrones.
And this was everything for this post. What about you? Are you going to participate in this readathon? Please let me know in the comments below!