Hello everyone and welcome back to the blog! How are you all today? I hope you're good!
Today I'm back with my weekly wrap-up of the Avengers Readathon. You can find my TBR here & my first week wrap-up here.
And now without further ado, let's start with the wrap-up.
Day 8
I finished reading my second book for this readathon which was Shadow and Bone by Leigh Bardugo and oh boy am I in love with it! This was a solid 5 ⭐️ read for me. I loved everything in this book. Characters, plot, writing style. I'm a sucker for Bardugos writing style since I read Six of Crows. And yes I read SoC before the first book in the Grisha trilogy. And I do think that this was the best thing that I could do. I fell in love with this world thanks to the SoC duology. I'm not sure if it would have been the same if I'd started with Shadow and Bone but nevermind! I'm no big fan of The Darkling however. I liked him at first but nope. I don't like him right now. I changed my mind 😂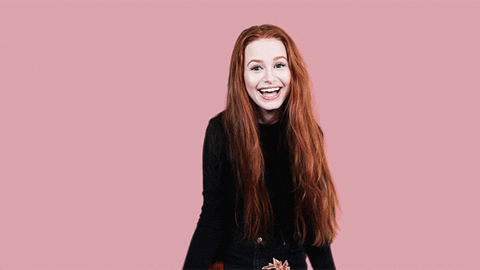 This was also the book for my Telekinesis assignment. I will start reading Clockwork Princess by Cassandra Clare next. And this will be my Black Widow's bite assignment.
Day 9
I started reading Clockwork Princess and oh my goodness I already enjoy it so much. The Infernal Devices is definitely one of my favourite series in the whole universe and probably also my favourite Shadowhunter series. But as I've only read the first three books in the Mortal Instruments series and now the Infernal Devices, one can say that I'm still a newbie in this whole Shadowhunters thingy. But as I've already seen some reviews about the Shadowhunter books, everyone apparently loves the Infernal Devices. So I'm pretty sure that it will stay my favourite series in this world!
Day 10
Was way too exhausted didn't read anything for the Avengers readathon.
Day 11
Read a bit of the book. So far I'm only reading one book at a time for this readathon so no more exciting news.
Day 12
I didn't read anything for the readathon. I wanted to privilege the OWLs Readathon as this one is soon going to end.
Day 13
I didn't read anything at all as I was in the theater watching After (movie of book one in the After series) and I honestly don't know what to think of this movie. I haven't read the books but I have to admit that the movie makes me want to read the books to see the differences. Because apparently the movie wasn't like the book. Or at least some of the characters didn't act like they should according to the critics. But as I haven't read book one I won't judge for now. The ending however was very unsatisfying. In the end I can understand why they ended the movie like this but on the other hand WTH?! So yeah, after a long day at uni and a very long night I only arrived at home very late. It was nearly midnight and I didn't have any energy left to pick up a book.
Day 14
Same as yesterday and the day before. I did not read Clockwork Princess. I had to finish an e-arc of King of Fools by Amanda Foody because my review has to be published tomorrow. So all my focus goes to this great book. I promise however that I will do my best to finish Clockwork Princess as soon as possible in the upcoming week! Promise!
Progress so far:
Books read: 2/6
Pages read:
📙I'll give you the sun – 0/371
📙The Elite – 0/336
📙Shadow & Bone – 352/352✔️
📙It – 0/1116
📙Clockwork Princess – 86/567
📙Paper Girls, Vol.2 – 128/128✔️
Assignments:
📙Wanda & Pietro
📙Red Psionic Energy
📙Telekinesis✔️
📙Scarlet Witch
📙Black Widow's Bite
📙The Amazing Spider-Man✔️

---
And this was everything for this weekly wrap-up. What about you? Are you participating in this readathon? Please let me know in the comments below!