Hello everyone and welcome back to my blog! I feel like it's a long time ago where I've written a review of a book that I read without a review purpose. And I'm also ashamed of myself because I've read this book last year and the review is only coming now!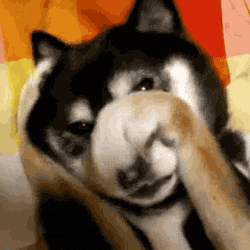 Goodreads Synopsis:

Daughter of immortals.

Princess Diana longs to prove herself to her legendary warrior sisters. But when the opportunity finally comes, she throws away her chance at glory and breaks Amazon law—risking exile—to save a mortal. Diana will soon learn that she has rescued no ordinary girl, and that with this single brave act, she may have doomed the world.

Daughter of death.

Alia Keralis just wanted to escape her overprotective brother with a semester at sea. She doesn't know she is being hunted by people who think her very existence could spark a world war. When a bomb detonates aboard her ship, Alia is rescued by a mysterious girl of extraordinary strength and forced to confront a horrible truth: Alia is a Warbringer—a direct descendant of the infamous Helen of Troy, fated to bring about an age of bloodshed and misery.

Together.

Two girls will face an army of enemies—mortal and divine—determined to either destroy or possess the Warbringer. Tested beyond the bounds of their abilities, Diana and Alia must find a way to unleash hidden strengths and forge an unlikely alliance. Because if they have any hope of saving both their worlds, they will have to stand side by side against the tide of war.
Author – Leigh Bardugo
Title – Wonder Woman: Warbringer
Publisher – Penguin
Publication date – August, 31st 2017
Pages – 369
Price – 8.09$ (kindle edition)
Series – DC Icons #1
Version – Paperback
Genre – Fantasy/Young Adult
Trigger Warning – violence, death, murder
Language – English
I remember buying this book right after watching the film in theatres and OMG it was amazing. I expected it to be exactly like the film. But boy I was wrong. It was nothing at all like the movie but way better! Leigh Bardugo outdid herself and she is definitely one of my favourite authors right now!
I read this book so long ago that I don't even remember what the heck I've read. I only know that I loved reading this book. So this is going to be fun!
But now let's move on to the actual review. Or at least try to.
# What I liked
So, first of all, I really liked the writing style but this is probably nothing new as I already was a fan of Bardugo's writing style before reading Wonder Woman: Warbringer.

Another thing I really liked was Diana's story. Most of you knew already everything about Wonder Woman prior to the movie and this book. I however didn't and I really liked the fact that we got to know teenage Diana and her coming of age story. Especially all the background we got in this book that wasn't shown in the movie. It was pretty nice and it didn't feel redundant at all.
In this book, we also got a story about true friendship. Three girls that couldn't be more different from each other get to know each other in this adventure and they are so badass. I think it's pretty clear, that I am a big fan of Diana, Nim and Alia. Especially Nim was so funny most of the time, Diana was so clueless to the mortal life and Alia was discovering the truth about her life and had to fight to survive. It was so fun to read how they interacted with each other and even to know more about Nim's and Alia's relationship.
I also found it refreshing that in this book the main characters weren't involved in a romantic way but became best friends. I guess that best friends describes their relationship pretty well.
You probably already know it but I am a big fan of well-written plot twists. And here I got the chance to witness a wonderfully written plot twist by Leigh Bardugo. I honestly wasn't prepared for that one at all! It wasn't predictable. At least I didn't see it coming. For those of you that have read the book, you know what I'm talking about. For all the others: I'm sorry but you have to read the book. I'm not saying more! 😉

And last but not least, can we talk about the cover, please? It is gorgeous!!!

# What I disliked
Absolutely nothing at all!
# Favourite Character

Diana because of all the badassness! But also Nim.
---
Overall I recommend this book to every Leigh Bardugo fan and of course to all of you who liked the other Wonder Woman books/comics/movie.
Amazon
Barnes & Noble
Book Depository
Wordery

And that was all for this review. Have you read Wonder Woman: Warbringer by Leigh Bardugo? Or do you plan to read it in the future? Please let me know in the comments below!
---
The cover and synopsis come from their respective Goodreads page.