Hello everyone and welcome back to the blog! I hope everyone's fine.
January will be a pretty busy month. I have my finals for my 3rd semester. They start on the 14th and will end on the 25th. Which means that I will probably be on a mini-hiatus during that time. Unless there are cover reveals or blitzes. But January is not only a busy month in terms of studying but also in terms of reading. I'm participating in quite a few reading challenges this year and I'm so excited for this new year! 2019 will rock reading-wise. At least I hope so!
And now without further ado, let's start with my monthly TBR! Who else is excited?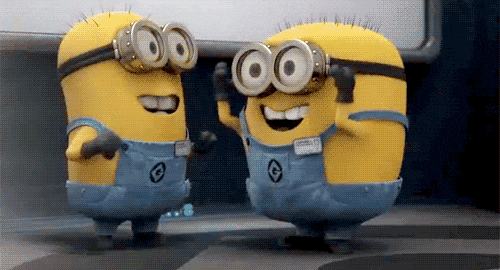 Where should I start? I don't even know. There are so many challenges that I want to start talking about! So first let's talk with the challenge where I already started reading a book!
January Jam Jar 2019 – Devour your TBR (Goodreads Group by Kathy & Destiny) – Link to the group
#1 – Caraval – Caraval #1 – Stephanie Garber
I already listened to the audiobook two years ago and I loved the narration of the book. And as I also want to read Legendary this year this is the perfect opportunity to do a re-read. Let's just hope that I will be able to draw it before the end of the month!
#2 – A Map of Days – Miss Peregrine's Peculiar Children #4 – Ransom Riggs
I knew that there was going to be a fourth book in this amazing series which I really loved. You know what this means right? Yes, I had to pick it up when I saw it last November or December in the bookstore. And this month I even put it in the Jar! Another book that I hope I'm able to read this month.

#3 – Thunderhead – Arc of a Scythe #2 – Neal Shusterman
I loved Scythe when I read it in August. I remember devouring that book during my summer job. It was amazing and I hope that Thunderhead won't disappoint me.
#4 – Waking Gods – Themis Files #2 – Sylvain Neuvel
This is the book I'm currently reading and OMG guys I'm already in love. This could have been the perfect book for a one day read. But of course my life is pretty busy and hectic so I have to read that one at a slower pace. At least I have more time to enjoy it.
#5 – Onyx and Ivory – Rime Chronicles #1 – Mindee Arnett
I honestly don't know much about this book. I remember that it came with a Fairyloot subscription box but I can't tell you what month because I seriously don't remember. The cover is gorgeous and I decided to put the title of this book in the Jar as well.
#6 – Uprooted – Naomi Novik
I'm not only reading this book for the January Jam Challenge but also for various other reading challenges! Which will follow down below! Uprooted is the last title that I put in my jar.
I'm excited to see what book I will draw after Waking Gods. And who knows maybe I'll manage to read them all?
---
First Impressions (Monthly prompt) – Epic Reads 2019 Reading Challenge – link
For January you have to read a book which is your Judgement Call. We have to judge a book by its cover!
And therefore I chose Clockwork Prince for this one! I mean can we talk about that cover? This book is also a choice for other reading challenges.
---
Diversify your reading Challenge 2019 by Kelly Mongan
For January you have to read: Memoir & Autobiography. This is a very difficult choice for me because this genre is definitely not my cup of tea. BUT!!! Yes there is a but. There always is with me. The following book is a new release (I still categorize it as new release even if it isn't) which is an autobiography by a person I really admire.
I probably exaggerated a bit by saying that it was a difficult choice. It wasn't. I want to read Becoming since I first saw it in my local bookstore. However, the price was a big no for me. I know that autobiographies are quite expensive but as a student, I can't pay 30€ for such a book. My library has an e-copy available on Libby which means that I'm going to check it out ASAP. I hope that nobody else has it already in its possession. Because otherwise, I will have to look on Scribd.
---
Reading Bingo (Difficult version) – Beat the Backlist 2019 Reading Challenge by Novelknight
#1 – based on folklore/myth
#2 – cover with your fave color
Clockwork Prince by Cassandra Clare.
#3 – cover love
Waking Gods by Sylvain Neuvel.
#4 – from your 2018 TBR
#5 – One word title
Caraval by Stephanie Garber.
---
Popsugar 2019 Reading Challenge – link
#1 – A book you meant to read in 2018
Again Thunderhead by Neal Shusterman for this prompt!
---
And last but not least the last challenge: Hodderscape Reading Challenge
# January – A book based on mythology or folklore.
I suppose that you know already that this will be Uprooted by Naomi Novik.
---
ARCs & review copies –All of these were sent to me by Xpresso Book Tours in exchange for an honest review!
#1 – Chains carried on wings – Clydian Chronicles #1 – Marina Ermakova – (review live on 10th January)
I'm currently reading this one and I have to say I really like what I'm reading so far! Can't wait to continue reading it.
#2 – When stars come out – When stars come out #1 – Scarlett St.Clair
#3 – Triplicity – J.Mercer (Blog tour on 4th February)
#4 – Silver Hollow – Borderlands Saga #1 – Jennifer Silverwood (Blog tour on 6th February)
---
Riveted lit  – link
#1 – Aristotle and Dante discover the secrets of the Universe – Aristotle and Dante discover the secrets of the Universe #1 – Benjamin Alire Saenz
I already started reading this in 2018 when Riveted lit made it available for free but I never actually managed to finish it. So off to a new start!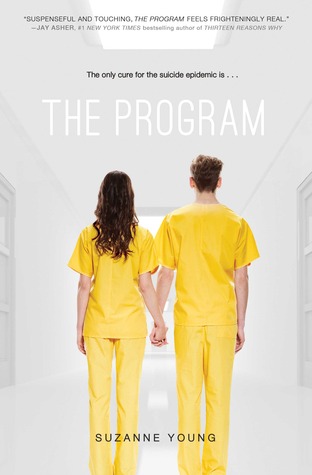 #2 – The Program – The Program #1 – Suzanne Young
#3 – Zombies vs. Unicorns
#4 – The Diabolic – The Diabolic #1 – S.J. Kincaid
#5 – Starfish – Akemi Dawn Bowman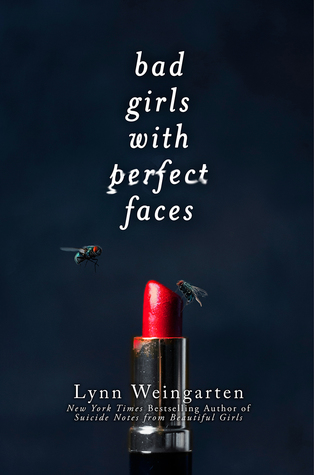 #6 – Bad Girls with Perfect Faces – Lynn Weingarten
Yes I'm insane! How the heck am I gonna do this? Well, I don't know but I'm excited for every single book in this TBR! 18 books are on this list and I have a bad feeling that I'm going to cry this month!
What about you? In which of these reading challenges do you take part this year? And what are you going to read in January? Please let me know in the comments below!
I will write several sign-up posts for the different challenges. So stay tuned for these post. But here is already my TBR for the Beat the Backlist Challenge (without the Bingo Chart TBR)
---
Some of these books were sent to me in exchange for an honest review!
The pictures all come from their respective Goodreads page.