Hello everyone! Today I'm back with the blog post I promised you in the "Best Books I've read" post. In this post, you will find all the books I gave an under 3 stars rating. Fortunately, there are not many books in this category as I had a pretty great reading year. I can't complain because the books I've read in 2018 were really fantastical!
And now let's start with my not so great and enjoyable reads of 2018.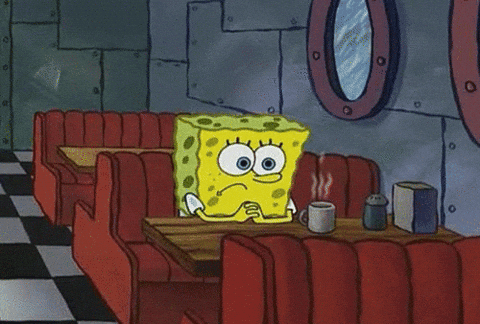 #1 – Vertige – Franck Thilliez – French book no English translation available – 2.5/5
I'm so disappointed by this book. It is written by one of my favourite French authors and I usually really enjoy his books. This one, however, had animal cruelty in it and yeah I managed to finish the book but when an animal is getting treated in a bad way I don't like the book. I still gave it a 2.5 rating because the rest of the book was great. But the cruelty towards the dog was a big no for me!
---
#2 – Nirgends wirst du sicher sein – Nowhere #1 – Nancy Bush – German translation (original title: Nowhere to run) – DNF
I borrowed this book from a friend of mine. Next to two other books (also thrillers) that I really enjoyed. This one, however, wasn't my cup of tea. It was written in such a slow pace that I found myself thinking of other things instead of reading it properly. I think that I read 50 pages or more but I couldn't continue reading it. I might give the English version a try though. When? I don't know!
---
#3 – Zenith – The Androma Saga #1 – Sasha Alsberg & Lindsay Cummings – DNF
I'm kind of sad that I didn't enjoy this one. I have to admit that I've only read 3 chapters but I just couldn't continue. I was bored while reading it and that is super rare for me. I might give it another try in the future but for now it's definitely not my thing!
---
#4 – The Girl from Everywhere – The Girl from Everywhere #1 – Heidi Heilig – DNF
This book reminded me so much of the "Passenger" Duology. And we all know that I didn't enjoy the duology. I don't know if it is because this book reminds me of Passenger by Alexandra Bracken that I didn't enjoy it. But yeah it definitely wasn't my thing and I'm certainly not giving it another try. Even though most of the other people that read the book loved it. Who knows, I might change my mind?
And that was everything for this post! Did you have any disappointing reads this year? Please let me know in the comments below!
---
The covers of the books come from their respective Goodreads page!