Hello everyone! And welcome back to my blog!
Today is another day for a Down the TBR Hole and I feel that Goodreads is making fun of me. I have way more books on my want-to-read shelf than before and I'm pretty sure that I didn't add 22 new books on my shelf since the last time I did a Down the TBR. So what the heck is going on here?!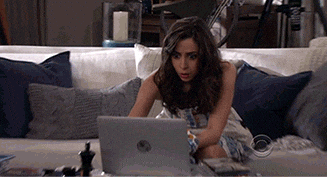 But enough about me and my problems, let's move on to the rules!
The Down the TBR meme was created by Lia (Lost in a Story). Go check out her blog if you haven't already! You're probably wondering how this works but it's actually pretty easy:
Go to your Goodreads to-read shelf.
Order on ascending date added.
Take the first 5 or 10 books (or even more if you're feeling motivated enough). And of course, if you're doing this weekly you'll start where you left off the week before.
Read the synopses of the books.
Decide: keep it or toss it!
And now without further ado, let's do this!
Last time on my shelf – 1410
Currently on my shelf – 1432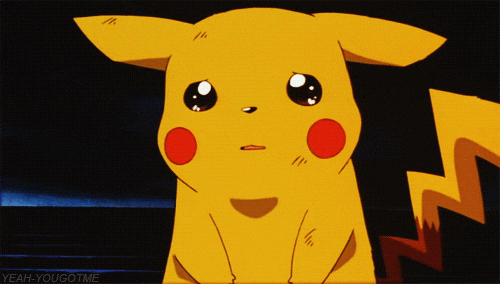 ---
#1 – Leviathan – Leviathan #1 – Scott Westerfeld
Goodreads Synopsis:

Prince Aleksander, would-be heir to the Austro-Hungarian throne, is on the run. His own people have turned on him. His title is worthless. All he has is a battletorn war machine and a loyal crew of men.

Deryn Sharp is a commoner, disguised as a boy in the British Air Service. She's a brilliant airman. But her secret is in constant danger of being discovered.

With World War I brewing, Alek and Deryn's paths cross in the most unexpected way…taking them on a fantastical, around-the-world adventure that will change both their lives forever.
Decision – KEEP!
---
#2 – Time Travelers Never Die – Jack McDevitt
Goodreads Synopsis:

When physicist Michael Shelborne mysteriously vanishes, his son Shel discovers that he had constructed a time travel device. Fearing his father may be stranded in time—or worse—Shel enlists the aid of Dave Dryden, a linguist, to accompany him on the rescue mission.

Their journey through history takes them from the enlightenment of Renaissance Italy through the American Wild West to the civil-rights upheavals of the 20th century. Along the way, they encounter a diverse cast of historical greats, sometimes in unexpected situations. Yet the elder Shelborne remains elusive.

And then Shel violates his agreement with Dave not to visit the future. There he makes a devastating discovery that sends him fleeing back through the ages, and changes his life forever.
Decision – GO!
---
#3 – Finnikin of the Rock – Melina Marchetta
Goodreads Synopsis:

Finnikin of the Rock and his guardian, Sir Topher, have not been home to their beloved Lumatere for ten years. Not since the dark days when the royal family was murdered and the kingdom put under a terrible curse. But then Finnikin is summoned to meet Evanjalin, a young woman with an incredible claim: the heir to the throne of Lumatere, Prince Balthazar, is alive.

Evanjalin is determined to return home and she is the only one who can lead them to the heir. As they journey together, Finnikin is affected by her arrogance . . . and her hope. He begins to believe he will see his childhood friend, Prince Balthazar, again. And that their cursed people will be able to enter Lumatere and be reunited with those trapped inside. He even believes he will find his imprisoned father.

But Evanjalin is not what she seems. And the truth will test not only Finnikin's faith in her . . . but in himself.
Decision – GO!
---
#4 – The Thief – The Queen's Thief #1 – Megan Whalen Turner
Goodreads Synopsis:

The breathtaking suspense of Kiss the Girls and the authenticity of The king's scholar, the magus, believes he knows the site of an ancient treasure. To attain it for his king, he needs a skillful thief, and he selects Gen from the king's prison. The magus is interested only in the thief's abilities.

What Gen is interested in is anyone's guess. Their journey toward the treasure is both dangerous and difficult, lightened only imperceptibly by the tales they tell of the old gods and goddesses.
Decision – GO!
---
#5 – Fablehaven – Fablehaven #1 – Brandon Mull
Goodreads Synopsis:

For centuries mystical creatures of all description were gathered into a hidden refuge called Fablehaven to prevent their extinction. The sanctuary survives today as one of the last strongholds of true magic. Enchanting? Absolutely. Exciting? You bet. Safe? Well, actually, quite the opposite.

Kendra and her brother, Seth, have no idea that their grandfather is the current caretaker of Fablehaven. Inside the gated woods, ancient laws keep relative order among greedy trolls, mischievous satyrs, plotting witches, spiteful imps, and jealous fairies. However, when the rules get broken — Seth is a bit too curious and reckless for his own good — powerful forces of evil are unleashed, and Kendra and her brother face the greatest challenge of their lives. To save their family, Fablehaven, and perhaps even the world, Kendra and Seth must find the courage to do what they fear most.
Decision – KEEP!
---
#6 – Terrier – Beka Cooper #1 – Tamora Pierce
Goodreads Synopsis: 

Hundreds of years before Alanna first drew her sword in Tamora Pierce's memorable debut, Alanna: The First Adventure, Tortall had a heroine named Beka Cooper – a fierce young woman who fights crime in a world of magic. This is the beginning of her story, her legend, and her legacy….

Beka Cooper is a rookie with the law-enforcing Provost's Guard, commonly known as "the Provost's Dogs," in Corus, the capital city of Tortall. To the surprise of both the veteran "Dogs" and her fellow "puppies," Beka requests duty in the Lower City. The Lower City is a tough beat. But it's also where Beka was born, and she's comfortable there.

Beka gets her wish. She's assigned to work with Mattes and Clary, famed veterans among the Provost's Dogs. They're tough, they're capable, and they're none too happy about the indignity of being saddled with a puppy for the first time in years. What they don't know is that Beka has something unique to offer. Never much of a talker, Beka is a good listener. So good, in fact, that she hears things that Mattes and Clary never could – information that is passed in murmurs when flocks of pigeons gather … murmurs that are the words of the dead.

In this way, Beka learns of someone in the Lower City who has overturned the power structure of the underworld and is terrorizing its citizens into submission and silence. Beka's magical listening talent is the only way for the Provost's Dogs to find out the identity of this brutal new underlord, for the dead are beyond fear. And the ranks of the dead will be growing if the Dogs can't stop a crime wave the likes of which has never been seen. Luckily for the people of the Lower City, the new puppy is a true terrier!
Decision – KEEP!
---
#7 – Everybody's Fool– Sully #2 – Richard Russo 
Goodreads Synopsis:

Richard Russo, at the very top of his game, now returns to North Bath, in upstate New York, and the characters who made Nobody's Fool (1993) a "confident, assured novel that sweeps the reader up," according to the San Francisco Chronicle back then. "Simple as family love, yet nearly as complicated." Or, as The Boston Globe put it, "a big, rambunctious novel with endless riffs and unstoppable human hopefulness."

The irresistible Sully, who in the intervening years has come by some unexpected good fortune, is staring down a VA cardiologist's estimate that he has only a year or two left, and it's hard work trying to keep this news from the most important people in his life: Ruth, the married woman he carried on with for years … the ultra-hapless Rub Squeers, who worries that he and Sully aren't still best friends … Sully's son and grandson, for whom he was mostly an absentee figure (and now a regretful one). We also enjoy the company of Doug Raymer, the chief of police who's obsessing primarily over the identity of the man his wife might've been about to run off with, before dying in a freak accident … Bath's mayor, the former academic Gus Moynihan, whose wife problems are, if anything, even more pressing … and then there's Carl Roebuck, whose lifelong run of failing upward might now come to ruin. And finally, there's Charice Bond – a light at the end of the tunnel that is Chief Raymer's office – as well as her brother, Jerome, who might well be the train barreling into the station. 

Everybody's Fool is filled with humor, heart, hard times and people you can't help but love, possibly because their various faults make them so stridently human. This is classic Russo – and a crowning achievement from one of the greatest storytellers of our time
Decision – GO! 
---
#8 – End of Watch – Bill Hodges Trilogy #3 – Stephen King
Goodreads Synopsis: 

The spectacular finale to the New York Times bestselling trilogy that began with Mr. Mercedes (winner of the Edgar Award) and Finders Keepers—In End of Watch, the diabolical "Mercedes Killer" drives his enemies to suicide, and if Bill Hodges and Holly Gibney don't figure out a way to stop him, they'll be victims themselves.

In Room 217 of the Lakes Region Traumatic Brain Injury Clinic, something has awakened. Something evil. Brady Hartsfield, perpetrator of the Mercedes Massacre, where eight people were killed and many more were badly injured, has been in the clinic for five years, in a vegetative state. According to his doctors, anything approaching a complete recovery is unlikely. But behind the drool and stare, Brady is awake, and in possession of deadly new powers that allow him to wreak unimaginable havoc without ever leaving his hospital room.

Retired police detective Bill Hodges, the unlikely hero of Mr. Mercedes and Finders Keepers, now runs an investigation agency with his partner, Holly Gibney—the woman who delivered the blow to Hartsfield's head that put him on the brain injury ward. When Bill and Holly are called to a suicide scene with ties to the Mercedes Massacre, they find themselves pulled into their most dangerous case yet, one that will put their lives at risk, as well as those of Bill's heroic young friend Jerome Robinson and his teenage sister, Barbara. Brady Hartsfield is back, and planning revenge not just on Hodges and his friends, but on an entire city.

In End of Watch, Stephen King brings the Hodges trilogy to a sublimely terrifying conclusion, combining the detective fiction of Mr. Mercedes and Finders Keepers with the heart-pounding, supernatural suspense that has been his bestselling trademark. The result is an unnerving look at human vulnerability and chilling suspense. No one does it better than King.
Decision – GO!
---
#9 – A Great Reckoning – Louise Penny
Goodreads Synopsis: 

Bestselling author Louise Penny pulls back the layers to reveal a brilliant and emotionally powerful truth in her latest spellbinding novel.

When an intricate old map is found stuffed into the walls of the bistro in Three Pines, it at first seems no more than a curiosity. But the closer the villagers look, the stranger it becomes. 

Given to Armand Gamache as a gift the first day of his new job, the map eventually leads him to shattering secrets. To an old friend and older adversary. It leads the former Chief of Homicide for the Sûreté du Québec to places even he is afraid to go. But must. 

And there he finds four young cadets in the Sûreté academy, and a dead professor. And, with the body, a copy of the old, odd map. 

Everywhere Gamache turns, he sees Amelia Choquet, one of the cadets. Tattooed and pierced. Guarded and angry. Amelia is more likely to be found on the other side of a police line-up. And yet she is in the academy. A protégée of the murdered professor.

The focus of the investigation soon turns to Gamache himself and his mysterious relationship with Amelia, and his possible involvement in the crime. The frantic search for answers takes the investigators back to Three Pines and a stained glass window with its own horrific secrets. 

For both Amelia Choquet and Armand Gamache, the time has come for a great reckoning.
Decision – GO!
---
#10 – The Woman in Cabin 10 – Ruth Ware
Goodreads Synopsis:

Lo Blacklock, a journalist who writes for a travel magazine, has just been given the assignment of a lifetime: a week on a luxury cruise with only a handful of cabins. The sky is clear, the waters calm, and the veneered, select guests jovial as the exclusive cruise ship, the Aurora, begins her voyage in the picturesque North Sea. At first, Lo's stay is nothing but pleasant: the cabins are plush, the dinner parties are sparkling, and the guests are elegant. But as the week wears on, frigid winds whip the deck, gray skies fall, and Lo witnesses what she can only describe as a dark and terrifying nightmare: a woman being thrown overboard. The problem? All passengers remain accounted for and so, the ship sails on as if nothing has happened, despite Lo's desperate attempts to convey that something (or someone) has gone terribly, terribly wrong.
Decision – KEEP!
Total number of books kept – 4
Total number of books that had to go – 6
Total number on my to-read shelf – 1426
---
So well at least I made some progress. That's something at least.
How about you? How is your progress? Please let me know in the comments below!
---
The covers and summaries all come from their respective Goodreads page.