Hello everyone! And welcome back to my blog! 
Today is another day for a Down the TBR Hole and I feel that I'm making less progress than I thought I would. But I simply can't help myself. I always have to add more books to my TBR.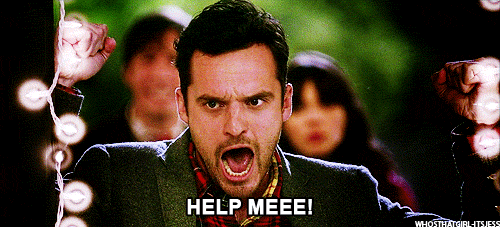 I guess I'm too addicted to books. But now enough about me and my bookish problems let's move on to the rules of this meme.
The Down the TBR meme was created by Lia (Lost in a Story). Go check out her blog if you haven't already! You're probably wondering how this works but it's actually pretty easy:
Go to your Goodreads to-read shelf.
Order on ascending date added.
Take the first 5 or 10 books (or even more if you're feeling motivated enough). And of course, if you're doing this weekly you'll start where you left off the week before. 
Read the synopses of the books.
Decide: keep it or toss it! 
And now without further ado, let's do this!
Last time on my shelf – 1413
Currently on my shelf – 1417
---
#1 – See How they run – James Patterson
Goodreads Synopsis: 

Outside New York City, the palatial home of Dr. David Strauss's parents is attacked by gunmen during a glittering party. As he watches helplessly, his wife is murdered. In Los Angeles, Strauss's brother is killed during the Academy Award ceremonies. In Manhattan, his past sweetheart, Alix Rothchild, is running for her life. Dr. David Strauss is soon obsessed with finding the explosive secret behind the murders of his family members. His dangerous odyssey takes him across Europe, and finally to the Olympics, where one of the most shattering surprises in suspense fiction will take place. 
Decision – GO!
---
#2 – The Midnight Club – James Patterson
Goodreads Synopsis:

From the bestselling author of Along Came a Spider and Cat and Mouse, a mesmerising tale of non-stop action and suspense.

Nobody knows the underbelly of the city like New York cop John Stefanovitch. He's out to get Alexandre St-Germain, the most powerful member of the Midnight Club — a secret international society of ruthless crime czars, all of whom are 'respectable' businessmen.

And Stef's the ideal man for the job — until he's levelled by a blast from St-Germain's shotgun and left for dead. Now, Stef is back, wheelchair-bound, yet sworn to destroy St-Germain.

With the help of a beautiful journalist and a Harlem cop, Stef is determined to crack the Midnight Club. And he's up against odds that are as unknown as they are deadly!
Decision – GO!
---
#3 – Private London – Private #4 – James Patterson
Goodreads Synopsis: 

SOMETIMES WHEN THE NIGHTMARE ENDS – THE TERROR IS ONLY JUST BEGINNING

For Hannah Shapiro, a beautiful young American student, this particular nightmare began eight years ago in Los Angeles, when Jack Morgan, owner of Private – the world's most exclusive detective agency – saved her from a horrific death. She has fled her country, but can't flee her past. The terror has followed her to London, and now it is down to former Royal Military Police Sergeant Dan Carter, head of Private London, to save her all over again.

In central London, young women are being abducted off the street. When the bodies are found, some days later, they have been mutilated in a particularly mysterious way. Dan Carter's ex-wife, DI Kirsty Webb, is involved in the investigation and it looks likely that the two cases are gruesomely linked.

Dan Carter draws on the whole resources of Private International in a desperate race against the odds. But the clock is ticking… Private may be the largest and most technologically advanced detection agency in the world, but the only thing they don't have is the one thing they need – time.

James Patterson's white-knuckle rollercoaster has just reached London. Buckle up, it's one hell of a ride!
Decision – GO!
---
#4 – Black Friday – James Patterson
Goodreads Synopsis:

The breathtaking suspense of Kiss the Girls and the authenticity of N.Y.P.D. Blue: Welcome to James Patterson's classic superthriller, Black Friday. A courageous federal agent, a powerful and resourceful woman lawyer – only they can possibly stop the unspeakable from happening. New York City is under siege by a secret militia group – and that's just the beginning of the relentless terror of Black Friday.I love to lose myself in a thriller — especially the rare one that moves along like an out-of-control freight train. The thriller that actually got me started writing was The Day of the Jackal.
With Black Friday, I wanted to concoct a shamelessly manipulative story that the reader couldn't wait to finish, but didn't want to end. Now get on this freight train!— James Patterson
Originally published in 1987 as Black Market, also by James Patterson.
Decision – GO!
---
#5 – The Silkworm – Cormoran Strike #2 – Robert Galbraith
Goodreads Synopsis: 

Private investigator Cormoran Strike returns in a new mystery from Robert Galbraith, author of the #1 international bestseller The Cuckoo's Calling.

When novelist Owen Quine goes missing, his wife calls in private detective Cormoran Strike. At first, Mrs. Quine just thinks her husband has gone off by himself for a few days—as he has done before—and she wants Strike to find him and bring him home.

But as Strike investigates, it becomes clear that there is more to Quine's disappearance than his wife realizes. The novelist has just completed a manuscript featuring poisonous pen-portraits of almost everyone he knows. If the novel were to be published, it would ruin lives—meaning that there are a lot of people who might want him silenced.

When Quine is found brutally murdered under bizarre circumstances, it becomes a race against time to understand the motivation of a ruthless killer, a killer unlike any Strike has encountered before…
Decision – GO! 
---
#6 – Ever the Hunted – Clash of Kingdoms #1 – Erin Summerill
Goodreads Synopsis: 

Seventeen year-old Britta Flannery is at ease only in the woods with her dagger and bow. She spends her days tracking criminals alongside her father, the legendary bounty hunter for the King of Malam—that is, until her father is murdered. Now outcast and alone and having no rights to her father's land or inheritance, she seeks refuge where she feels most safe: the Ever Woods. When Britta is caught poaching by the royal guard, instead of facing the noose she is offered a deal: her freedom in exchange for her father's killer.

However, it's not so simple.

The alleged killer is none other than Cohen McKay, her father's former apprentice. The only friend she's ever known. The boy she once loved who broke her heart. She must go on a dangerous quest in a world of warring kingdoms, mad kings, and dark magic to find the real killer. But Britta wields more power than she knows. And soon she will learn what has always made her different will make her a daunting and dangerous force.
Decision – KEEP!
---
#7 – L'Âme du mal – Maxime Chattam 
Decision – KEEP! 
---
#8 – American Assassin – Mitch Rapp #1 – Vince Flynn
Goodreads Synopsis: 

Mitch Rapp is a gifted college athlete who just wants retribution for the Pan Am Lockerbie attack. He trains six months intensely with other clandestine operatives, under CIA Operations Director Thomas Stansfield and protégé Irene Kennedy, to stop terrorists before they reach America. The assassin leaves a trail of bodies from Istanbul across Europe to Beirut, where he needs every ounce of skill and cunning to survive the war-ravaged city and its deadly terrorist factions.
Decision – KEEP!
---
#9 – The Lions of Lucerne – Scot Harvath #1 – Brad Thor
Goodreads Synopsis: 

On the snowy Utah slopes, thirty Secret Service agents are viciously executed and the vacationing president of the United States kidnapped, seemingly by the Fatah, a lethal terrorist organization in the Middle East. But Scot Harvath, surviving agent and ex-Navy SEAL, doesn't believe the Fatah is responsible. 

A shadowy coalition comprises some of the highest-ranking officials in government and business – men who operate above the law, realize the threat Scot poses to their hidden agenda, and will do anything to stop him. Framed for murder and on the run, Scot takes to the towering mountains of Switzerland with beautiful Claudia Mueller of the Swiss Federal Attorney's Office. They brave subzero temperatures and sheer heights of treacherous Mount Pilatus, and the den of notorious professional killers.
Decision – GO! 
---
#10 – Skulduggery Pleasant – Skulduggery Pleasant #1 – Derek Landy & Tom Percival
Goodreads Synopsis:

Meet Skulduggery Pleasant

Ace Detective
Snappy Dresser
Razor–tongued Wit
Crackerjack Sorcerer
and
Walking, Talking, 
Fire-throwing Skeleton

—as well as ally, protector, and mentor of Stephanie Edgley, a very unusual and darkly talented twelve-year-old.

These two alone must defeat an all-consuming ancient evil.

The end of the world?

Over his dead body.
Decision – GO!
Total number of books kept – 3
Total number of books that had to go – 7
Total number on my to-read shelf – 1410
---
So seven books gone aren't that bad. I only hope that I won't add any more books in the next 7 days! 
How about you? How is your progress? Please let me know in the comments below! 
---
The covers and summaries all come from their respective Goodreads page.