Hello everyone!
Today is the day where I finally post the review of A Court of Mist and Fury by the fabulous Sarah J.Maas. And let me tell you guys that I loved that one more than the first. ACOMAF is truly amazing! And even though I already put Maas on my favourite author's list after ACOTAR. After the second book in this series she now definitely has a settled place on that list! I also decided to change my reviews a bit. And without further ado, let's start!
WARNING: SPOILERS!!!
Goodreads Synopsis

Feyre is immortal.

After rescuing her lover Tamlin from a wicked Faerie Queen, she returns to the Spring Court possessing the powers of the High Fae.

But Feyre cannot forget the terrible deeds she performed to save Tamlin's people – nor the bargain she made with Rhysand, High Lord of the feared Night Court.As Feyre is drawn ever deeper into Rhysand's dark web of politics and passion, war is looming and an evil far greater than any queen threatens to destroy everything Feyre has fought for. She must confront her past, embrace her gifts and decide her fate.

She must surrender her heart to heal a world torn in two.
Author –  Sarah J.Maas
Title – A court of Mist and Fury
Publisher – Bloomsbury Children's Book
Publication date – May 3rd, 2016
Pages – 624
Special features – Map
Price – 9.03 $
ISBN –  9781408857885
Series – A Court of Thorns and Roses
Version –  Paperback
Genre – Fantasy/Romance/New-Adult
Trigger Warning – Mature
Language – English
My Rating –  📖📖📖📖📖
# What I liked
So, first of all, the Worldbuilding simply amazes me. I'm honestly in love with the different parts of Prythian but the Night Court is still my favourite place. And that map!
I loved the relationship between Rhysand, Azriel and Cassian. How they care for each other is really amazing and OMG I squealed at some moments. I swear! They are so cute together! And the hot scenes were … I don't even have words to describe these. I just loved them! But it may also be because Rhysand was a part of these steamy scenes. For those of you that read the book, you probably know what I mean. Rhys is simply BAE! Maas introduced us to a bunch of new characters who are simply amazing. But not all of them. Let's just say that the people of Rhysands entourage are the cool ones. Especially Morrigan and Amren. They are a hell of badass women and I really like them. All the others you want to push down a cliff. Including Ianthe & Tamlin.
But can we talk about that ending please? (Cliffhanger) How awesome was that?
# What I disliked
There is not much that I disliked apart from some things.
Tamlin should better stay away from me because I'm angry at that asshole! (Sorry for the swearing!) And I also hated his relationship with Feyre at the beginning of this book. It just made me cringe. Even though I loved that relationship in the first book. It just didn't feel right in the sequel. Again those of you that read ACOMAF, know what I'm talking about.
# Favourite Characters
Morrigan
Rhysand
Cassian
Amren
---
Overall I really loved this books apart from some characters that I wanted to throw off a cliff. (Like I mentioned earlier) I recommend it to everyone that read the first book in this trilogy and that are unsure if they want to continue with it. The second book is honestly way better than the first!
Amazon – Audible – Barnes and Noble – Book Depository * –
What did you think about A Court of Mist and Fury? Or do you plan to read it soon? Please let me know in the comments below!
Other books in the trilogy: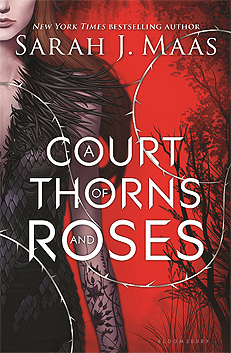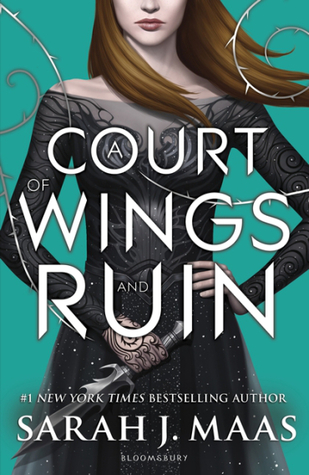 You can find the review of A Court of Thorns and Roses here.
---
*This is an affiliate link. If you make a purchase through that link I'll get a small commission. 
All the pictures come from their respective Goodreads page.