Hello, everyone!
Today I'm back with the books I want to read in September. Or at least try to read because uni starts in two weeks!
---
What am I currently reading?
#1 – Aaru by David Meredith
Rose is dying. Her body is wasted and skeletal. She is too sick and weak to move. Every day is an agony and her only hope is that death will find her swiftly before the pain grows too great to bear.

She is sixteen years old.

Rose has made peace with her fate, but her younger sister, Koren, certainly has not. Though all hope appears lost Koren convinces Rose to make one final attempt at saving her life after a mysterious man in a white lab coat approaches their family about an unorthodox and experimental procedure. A copy of Rose's radiant mind is uploaded to a massive super computer called Aaru – a virtual paradise where the great and the righteous might live forever in an arcadian world free from pain, illness, and death. Elysian Industries is set to begin offering the service to those who can afford it and hires Koren to be their spokes-model.

Within a matter of weeks, the sisters' faces are nationally ubiquitous, but they soon discover that neither celebrity nor immortality is as utopian as they think. Not everyone is pleased with the idea of life everlasting for sale.
What unfolds is a whirlwind of controversy, sabotage, obsession, and danger. Rose and Koren must struggle to find meaning in their chaotic new lives and at the same time hold true to each other as Aaru challenges all they ever knew about life, love, and death and everything they thought they really believed.
The author sent me an e-copy in exchange for an honest review! I only read one chapter of this and for now, I think that I like it. As it is an e-copy I can't read as much as I would for a physical copy. But I try to finish it in the next two weeks!
#2 – Harry Potter and the Half-blood Prince by J.K. Rowling
There is was, hanging in the sky above the school: the blazing green skull with a serpent tongue, the mark Death Eaters left behind whenever they had entered a building… wherever they had murdered…

When Dumbledore arrives at Privet Drive one summer night to collect Harry potter, his wand hand is blackened and shrivelled, but he does not reveal why. Secrets and suspicion are spreading through the wizarding world, and Hogwarts itself is not safe. Harry is convinced that Malfoy bears the Dark Mark: there is a Death Eater amongst them. Harry will need powerful magic and true friends as he explores Voldemort's darkest secrets, and Dumbledore prepares him to face his destiny.
This is actually a re-read. I read the series in German before and now I give it a try in English. But can we take a moment to appreciate the cover of this book? It's fricking beautiful!!
#3 – Sherlock Holmes The Collection – read by Stephen Fry
Yep, I'm still listening to this audiobook. I have two parts left to "read". I'll probably listen to some on the airplane even though I'm only going to fly one hour.
#4 – A court of Mist and Fury by Sarah J. Maas
Spoiler in the Summary!!
Feyre is immortal.

After rescuing her lover Tamlin from a wicked Faerie Queen, she returns to the Spring Court possessing the powers of the High Fae. But Feyre cannot forget the terrible deeds she performed to save Tamlin's people – nor the bargain she made with Rhysand, High Lord of the feared Night Court.

As Feyre is drawn ever deeper into Rhysand's dark web of politics and passion, war is looming and an evil far greater than any queen threatens to destroy everything Feyre has fought for. She must confront her past, embrace her gifts and decide her fate.

She must surrender her heart to heal a world torn in two.
AFSGHDHH!! I love this series/trilogy so much and Rhys is so lovely! Am I the only one that kinda likes him since ACOTAR?
---
The Books I want to read this month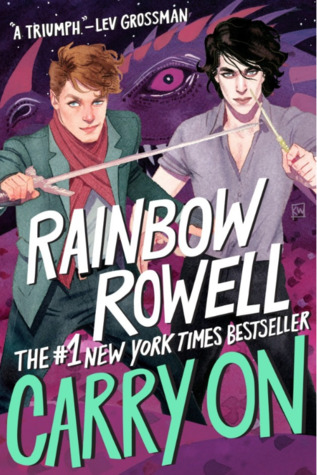 ---
I probably won't read all these 11 books due to personal reasons. But I'll try to read as much as possible!
What books do you want to read this month? Let me know in the comments below!
P.S. I will be in London next week so there won't be any posts until the 8th or even the 11th.
---
All the book covers and summaries come from their respective Goodreads page!