Hello, everyone!
I saw this tag on Linda's blog. a while ago. Please go and check her blog out if you are not already following her!
---
#1 – Find a book on your bookshelves with a blue cover. What made you want to pick up this book?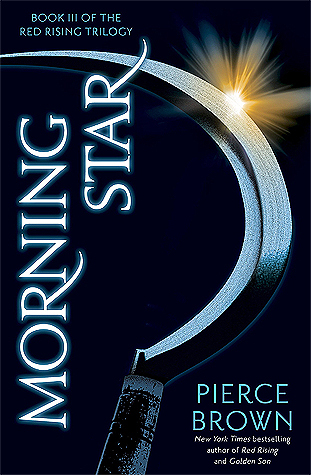 Morning Star by Pierce Brown. Well, I frickin loved the first two books in this trilogy so I just had to pick the third one up. And now I'm so excited that Iron Gold is coming out in a few months! I can't wait to continue reading this series.
---
#2 – Think of a book you didn't expect to enjoy, but did. Why did you read it in the first place?

The Shining by Stephen King. I have kind of a hate-love relationship with King's books. Sometimes I like them and at other times I just can't get through them without having to take a lot of breaks. So I have to admit that I was surprised that I enjoyed this one so much when I finished the story. Because I remember that I had problems to get through the middle of the novel.
---
#3 – Stand in front of your bookshelf with your eyes closed and pick a book at random. How did you discover this book?
Passenger by Alexandra Bracken. I discovered this book through book tube. I heard that it was an amazing time travel novel and being a big Doctor Who fan I just had to get a book about time travel. Unfortunately, I didn't enjoy it that much than others.
---
#4 – Pick a book that somebody personally recommended to you. What did you think of it?
The Lake House by James Patterson. I have to admit that I did not read the first book of this series because I did not know that it was the second book. The person that recommended it to me didn't know either but I had no problems catching up. Unfortunately, I had my issues with this book and I read this one in French. So maybe it is because of the translation. I'm not saying that it is bad I liked it enough to give it 3 stars on GR but it was just not my thing.
---
#5 – Pick a book up that you discovered through book tube/bookstagram/book blogs. did it live up to the hype?
Illuminae by Amy Kaufman and Jay Kristoff. It definitely lived up to the hype! I loved this book so so much that I'm kind of annoyed that I don't own the second book.
You can find my review here.
---
#6 – Find a book on your shelves with a one-word title. What drew you to this book?
Caraval by Stephanie Garber. I heard a lot about it on book tube and the synopsis kinda got me hooked. So when I started my Audible trial I give it a try and I absolutely loved it.
---
#7 – What book did you discover through a film/tv adaptation?
The Hunger Games by Suzanne Collins. I watched the movie before reading the trilogy and I have to say that I prefer the books. I did not really like the adaptation and I never watched the third movie so yeah. But the books happen to be in my all-time favourites.
---
#8 – Think of your all time favourite book(s). When did you read these and why did you pick them up in the first place?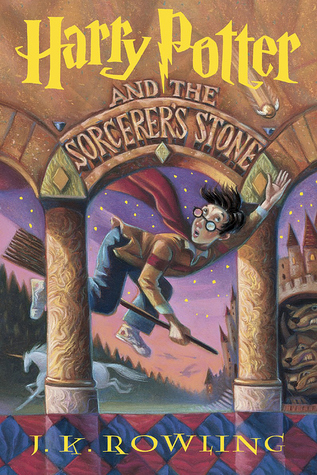 At first, I did not want to choose the HP series but I couldn't think of any other series/book that I liked more than HP. I read these as a kid (at 10) after watching Movie #1 and #4. I picked them up after the Goblet of fire movie because, even though I had nightmares for several nights after watching Harry Potter and the Sorcerer's stone (I was six when the movie came out), the wizarding world fascinated me. I can't even explain why I decided to read these but I'm just glad that I did. I also have to admit that I haven't read them in the right order.
---
That's all for the tag. I'm not going to tag anybody. However, if you want to participate in the "How I choose my books tag" feel free to do so! 🙂