Hello, everyone!
I read in total 7 books this month. So far this is my best reading month for this year. I've read 3 e-books & 4 Paperbacks. One Bark and Stormy Prom Night was provided by NetGalley.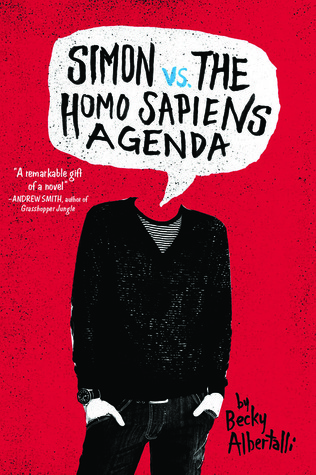 ---
#1 – Song of Princes by Janell Rhiannon (Homeric Chronicles Book 1)
Homeric Chronicles
 The Iliad and the Odyssey and a canon of Greek mythology meet in this epic retelling of the Trojan War.

Song of Princes, Book One

Sing Muse. Sing of the shining citadel of Troy rising from the hot sands of Asia. Sing of the Greek palaces ascending from their rocky hilltops. Sing of one woman's dream heralding the madness of men and the murder of innocents. From bull dancing rings and wild meadows, the Forgotten Prince must choose between love and a golden crown. From seclusion and safety, the Golden Warrior must choose between his honor and his life. From behind the Great Wall, the Golden Prince must choose between his family and his city. And from a rugged realm on the far side of Greece, the Warrior King must choose between his son's life and certain exile. Here shepherds and princes, warriors and kings, and seers and lovers seek to conquer their passions, outwit destiny or surrender to it.

Paris, the Forgotten Prince. Abandoned at birth and raised as a shepherd, Paris believes he is destined for a simple life. His heart belongs to the nymph, Oenone, until the beautiful Helen forces him to choose.

Achilles, the Golden Warrior. Destined to live a short life, Achilles becomes the young lover of a princess who he abandons for the passions of war. He discovers that love is his only weakness.

Hektor, the Golden Prince. As guardian of the citadel, Hektor must balance his heart's desire between the beautiful Andromache and the people he's sworn to protect.

Odysseus, the Warrior King. Forced into a war against his will, Odysseus leaves his young wife, Penelope, behind. Their love must stand the test of time and temptation.

The Homeric Chronicles tell the stories of Paris, Achilles, Hektor, and Odysseus in one chronological tale, beginning before the Iliad and ending long after the Odyssey. Blending both history and myth, this series will satisfy your love of Greek mythology, while paying homage to the original storyteller, Homer.

The Homeric Chronicles is an epic mythological trilogy about the Trojan War meant for grown-ups who like to mix a little warfare with their romance.

Song of Princes is for readers who love:
*warfare and (steamy) romance
*epic historical fiction
*epic retellings
*Game of Thrones style plot lines
*Greek gods and goddesses
*the Trojan War
*warriors and battle

Fall in love with Greek mythology for the first time or all over again. Let the journey of princes begin…
My rating: 📖📖📖📖📖
---
#2 – A darker shade of Magic by V.E. Schwab (Shades of Magic Book 1)
Kell is one of the last Antari—magicians with a rare, coveted ability to travel between parallel Londons; Red, Grey, White, and, once upon a time, Black.

Kell was raised in Arnes—Red London—and officially serves the Maresh Empire as an ambassador, traveling between the frequent bloody regime changes in White London and the court of George III in the dullest of Londons, the one without any magic left to see.

Unofficially, Kell is a smuggler, servicing people willing to pay for even the smallest glimpses of a world they'll never see. It's a defiant hobby with dangerous consequences, which Kell is now seeing firsthand.

After an exchange goes awry, Kell escapes to Grey London and runs into Delilah Bard, a cut-purse with lofty aspirations. She first robs him, then saves him from a deadly enemy, and finally forces Kell to spirit her to another world for a proper adventure.

Now perilous magic is afoot, and treachery lurks at every turn. To save all of the worlds, they'll first need to stay alive.
My Rating: 📖📖📖📖 1/2
My Review: A darker shade of magic by V.E. Schwab – Spoiler-free Review
---
#3 – Simon vs. the Homo Sapiens by Becky Albertalli
Sixteen-year-old and not-so-openly gay Simon Spier prefers to save his drama for the school musical. But when an email falls into the wrong hands, his secret is at risk of being thrust into the spotlight. Now Simon is actually being blackmailed: if he doesn't play wingman for class clown Martin, his sexual identity will become everyone's business. Worse, the privacy of Blue, the pen name of the boy he's been emailing, will be compromised.

With some messy dynamics emerging in his once tight-knit group of friends, and his email correspondence with Blue growing more flirtatious every day, Simon's junior year has suddenly gotten all kinds of complicated. Now, change-averse Simon has to find a way to step out of his comfort zone before he's pushed out—without alienating his friends, compromising himself, or fumbling a shot at happiness with the most confusing, adorable guy he's never met.
My Rating: 📖📖📖📖
My Review: Simon vs. the Homo Sapiens Agenda by Becky Albertalli – Spoiler-free Review
---
#4 – Sleeping Giants by Sylvain Neuvel (Themis Files Book 1)
The Themis Files is a deeply human story about a world-changing alien discovery.

17 years ago, a young girl named Rose fell through the ground in the Black Hills and found herself in an underground chamber filled with gleaming symbols, lying in the palm of a giant metal hand. Now a physicist, Rose leads a research team struggling to determine the hand's origins. When another giant limb is discovered, she quickly devises a method for unearthing the hidden pieces, convinced there is an entire body out there waiting to be found.

Halfway around the globe, Kara watches helplessly as her helicopter shuts down over a pistachio field in Turkey. That'll leave a mark, but she's about to crash her way into what might be the greatest endeavor in human history.

This is a hunt for truth, power, and giant body parts. Written as a series of interview transcripts, journal entries and mission logs, The Themis Files tells the tale of a handful of people whose lives are inexorably linked by the discovery of an alien device and the commotion that follows.
My Rating: 📖📖📖📖📖
My Review: Sleeping Giants by Sylvain Neuvel – Spoiler-free Review
---
#5 – Wayfarer by Alexandra Bracken (Passenger Book 2)
All Etta Spencer wanted was to make her violin debut when she was thrust into a treacherous world where the struggle for power could alter history. After losing the one thing that would have allowed her to protect the Timeline, and the one person worth fighting for, Etta awakens alone in an unknown place and time, exposed to the threat of the two groups who would rather see her dead than succeed. When help arrives, it comes from the last person Etta ever expected – Julian Ironwood, the Grand Master's heir who has long been presumed dead, and whose dangerous alliance with a man from Etta's past could put them both at risk.

Meanwhile, Nicholas and Sophia are racing through time in order to locate Etta and the missing astrolabe with Ironwood travelers hot on their trail. They cross paths with a mercenary-for-hire, a cheeky girl named Li Min who quickly develops a flirtation with Sophia. But as the three of them attempt to evade their pursuers, Nicholas soon realises that one of his companions may have ulterior motives.

As Etta and Nicholas fight to make their way back to one another, from Imperial Russia to the Vatican catacombs, time is rapidly shifting and changing into something unrecognisable … and might just run out on both of them.
My Rating: 📖📖 1/2
My Review: Wayfarer by Alexandra Bracken – Review
---
#6 – Ash of Scorpio: Prequel of Bloodstone Trilogy by D.N. Leo
When hope turns into ashes, hero rises
Imagine a time when the Arctic ice sinks.

In the snow, Scorpio brings you the battle of the last mage tribe in Greenland and a Silver Blood soldier on his first mission.

Power. Intelligence. Determination. Caedmon has it all. But there is one critical quality he doesn't have: experience.

Ash of Scorpio is the prequel of Bloodstone – a supernatural thriller trilogy that will take you to the climax of your imagination.

My Rating: 📖📖📖
---
#7 – One Bark and Stormy Prom Night by Stella St.Claire (Happy Tails Dog Walking Mysteries Book 3)
Proms, pups and deadly rumors…

In the wake of her relationship's break, Olivia is beginning to fear that she might grow old with only Goodwin and a pack of dogs by her side. But even the unconditional love of puppies can't shield Olivia from the single most important event in Lexingburg's social calendar: Prom. The roses, romance, and ridiculously priced restaurants seem to be rubbing salt in Olivia's romantic wounds–reminding her at every turn that Andrew is leaving her.

While trying to shut the door on the mess of her relationship, Olivia accidentally opens the door to a murder investigation. Olivia's friend, and the owner of a boutique dog food brand has been killed at her warehouse—bludgeoned with a side of beef. Olivia tries to run off her emotions but only stumbles upon the main murder suspect acting suspicious. She sees this as a sign. If she can't solve her romantic problems she can solve the murder of her good friend.

Now, Olivia finds herself in an ever more tangled web of lies, secrets, and jealousy both recent and decades old. Who knew that dog food could cause as much drama as a high school dance? But the further Olivia wades into the crime the more she realizes that Prom isn't just the main event of the season—it's motivation for murder.

Book Three in the Happy Tail Dog Walking Mysteries Series.
My Rating: 📖📖📖 1/2
My Review: One Bark and Stormy Prom Night by Stella St.Claire – Spoiler-free Review
---
And what am I currently reading/listening?
Wives of War has been provided by NetGalley.
---
That was everything for today's blog post. What did you read or listened to in July?
*Book Covers and Summaries come from GoodReads