5 Series that got better
Hello, everyone! Today I'm back with a new blog post and this time I'm participating in the Top 5 Wednesday. I'm not going to tell you much about these books as I think that I'm going to repeat myself at least 5 times. Of course, all of the books featured in this T5W are my favourites. Otherwise, I wouldn't talk about them in this blog post.
#1 – The Red Rising Trilogy – Pierce Brown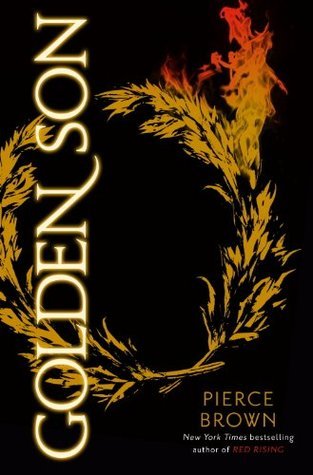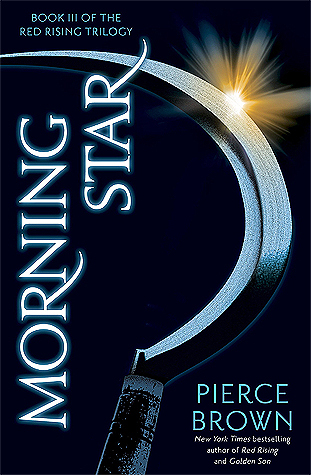 "I live for the dream that my children will be born free," she says. "That they will be what they like. That they will own the land their father gave them."

"I live for you," I say sadly.

Eo kisses my cheek. "Then you must live for more."

Darrow is a Red, a member of the lowest caste in the color-coded society of the future. Like his fellow Reds, he works all day, believing that he and his people are making the surface of Mars livable for future generations.

Yet he spends his life willingly, knowing that his blood and sweat will one day result in a better world for his children.

But Darrow and his kind have been betrayed. Soon he discovers that humanity already reached the surface generations ago. Vast cities and sprawling parks spread across the planet. Darrow—and Reds like him—are nothing more than slaves to a decadent ruling class.

Inspired by a longing for justice, and driven by the memory of lost love, Darrow sacrifices everything to infiltrate the legendary Institute, a proving ground for the dominant Gold caste, where the next generation of humanity's overlords struggle for power. He will be forced to compete for his life and the very future of civilization against the best and most brutal of Society's ruling class. There, he will stop at nothing to bring down his enemies… even if it means he has to become one of them to do so.
The Red Rising Trilogy is one of my favourite series. Even though you have some problem at the start of every book to get into you are going to read these so fast that you don't even see time fly past. You can compare this trilogy to the Hunger Games even though only the first book resembles the HG by Suzanne Collins. The first book, Red Rising is my favourite because you enter a whole new world but it definitely got better!
#2 – Six of Crows Duology – Leigh Bardugo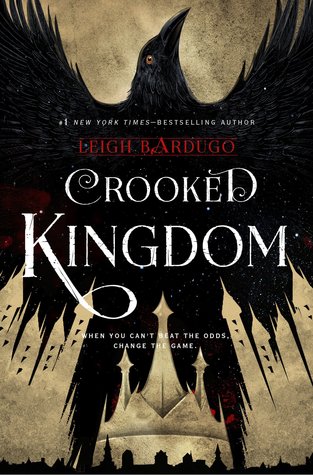 Criminal prodigy Kaz Brekker has been offered wealth beyond his wildest dreams. But to claim it, he'll have to pull off a seemingly impossible heist:

Break into the notorious Ice Court
(a military stronghold that has never been breached)

Retrieve a hostage
(who could unleash magical havoc on the world)

Survive long enough to collect his reward
(and spend it)

Kaz needs a crew desperate enough to take on this suicide mission and dangerous enough to get the job done – and he knows exactly who: six of the deadliest outcasts the city has to offer. Together, they just might be unstoppable – if they don't kill each other first.
I loved Six of Crows and I could have never imagined that Crooked Kingdom could top Six of Crows. But Holy Moly I've been so so wrong. Crooked Kingdom was even a hundred times better (I may be exaggerating at some times. Sorry!) Bardugo did a great job and I still have to read the Shadow and Bones Trilogy. (So many books, so little time)
I recently wrote a review on Crooked Kingdom. If you haven't read it you can find it Here
#3 – Miss Peregrine's Peculiar Children Trilogy – Ransom Riggs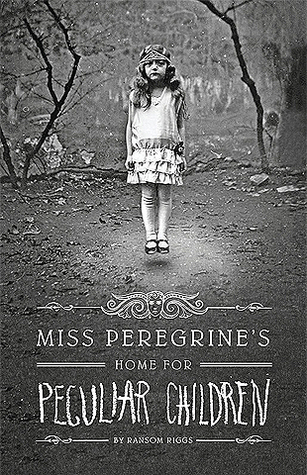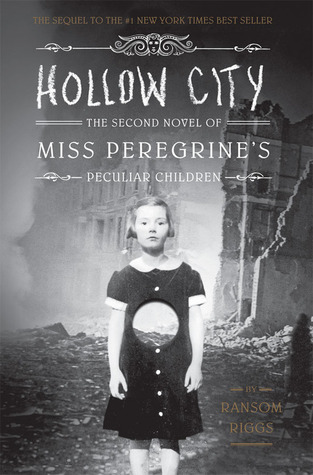 A mysterious island. An abandoned orphanage. A strange collection of curious photographs.

A horrific family tragedy sets sixteen-year-old Jacob journeying to a remote island off the coast of Wales, where he discovers the crumbling ruins of Miss Peregrine's Home for Peculiar Children. As Jacob explores its abandoned bedrooms and hallways, it becomes clear that the children were more than just peculiar. They may have been dangerous. They may have been quarantined on a deserted island for good reason. And somehow—impossible though it seems—they may still be alive.

A spine-tingling fantasy illustrated with haunting vintage photography, Miss Peregrine's Home for Peculiar Children will delight adults, teens, and anyone who relishes an adventure in the shadows.
I loved the pictures, I loved the writing, I loved everything about Miss Peregrine's Peculiar Children. The last book 'Library of Souls' was my favourite book in this trilogy.
#4 – The Princess Diaries Series – Meg (fricking) Cabot
She's just a New York City girl living with her artist mom…

NEWS FLASH: Dad is prince of Genovia. (So that's why a limo meets her at the airport!)

DOWNER: Dad can't have any more kids. (So there's no heir to the throne.)

SHOCK OF THE CENTURY: Like it or not, Mia Thermopolis is prime princess material.

THE WORST PART: Mia must take princess lessons from her dreaded grandmère, the dowager princess of Genovia, who thinks Mia has a thing or two to learn before she steps up to the throne.

Well, her father can lecture her until he's royal–blue in the face about her princessly duty—no way is she moving to Genovia and leaving Manhattan behind.

But what's a girl to do when her name is PRINCESS AMELIA MIGNONETTE GRIMALDI THERMOPOLIS RENALDO?
Yes, I read all of the books in this series as a teenager. Yes, I read the last book that came out in 2015. And yes, I fricking loved this series. I read the books in German (the last one in English). These books made me want to write a diary. Let's say that my diary lasted a week until I got rid of it because it got on my nerves. I also watched the movies and I liked them a lot but they are not sticking to the book. I repeat, books and movies are not the same for this series. Now I think that I'm going to re-read them. Blimey, I don't even have the time for that but I want to read them again! (and again…) The last one "Royal Wedding" was my fave!
#5 – Last but not least Percy Jackson and the Olympians – Rick Riordan
Percy Jackson is a good kid, but he can't seem to focus on his schoolwork or control his temper. And lately, being away at boarding school is only getting worse—Percy could have sworn his pre-algebra teacher turned into a monster and tried to kill him. When Percy's mom finds out, she knows it's time that he knew the truth about where he came from, and that he go to the one place he'll be safe. She sends Percy to Camp Half Blood, a summer camp for demigods (on Long Island), where he learns that the father he never knew is Poseidon, God of the Sea. Soon a mystery unfolds and together with his friends—one a satyr and the other the demigod daughter of Athena—Percy sets out on a quest across the United States to reach the gates of the Underworld (located in a recording studio in Hollywood) and prevent a catastrophic war between the gods.
Another series I have to read again! And as there are way too many books in this series (5) I'm not going to show you all the covers. And I read these in French. I devoured the first one and knew that after Harry Potter this was one of my favourite series. I can't really explain why, but I had just that particular feeling. And for once I was right. For the Olympians, I don't have a favourite book but the series got a hundred percent better with every book.
I have to admit that it wasn't that easy to find 5 series that I've already finished reading. As I'm starting always a new series but I always take years to finish them. (thanks to uni) What would be your Series that got better after every book? I'd like to hear your suggestions in the comments below! Or leave me a link to your post and I'd love to check it out! Thank you 🙂