Hi, everyone!
In today's Blog post I'm going to talk about Book series that I'd like to see in theatres or in a TV Show.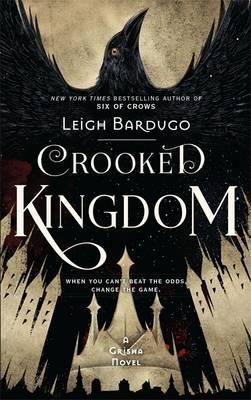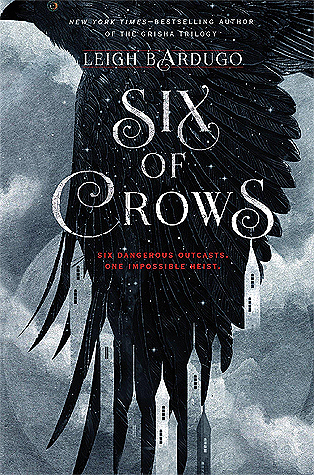 #1 – So let's start with one of my favourite books of this years. It's a duology and I'm talking about Six of Crows. After a little research – I don't know about you but I like doing some research about books, or other things – I did not find any information about the Six of Crows series to be adapted into a film or a Tv Show.
I just want to see Ketterdam and the crew "live". Do you know what I mean?
#2 – This may be a bit controversial but I'd like to see the Passenger Duology on screen. I have to admit that I wasn't a big fan of the books. I found them so slow that I had difficulties to get into them. Nevertheless, this could be a good Tv Show which I am willing to watch and not only because I am a Doctor Who Fan. Seeing as this story had potential and if Bracken wouldn't have put that much description in her books than she did, I would've given this book a better rating.
#3 – Next would be the Themis Files. I only read the first book – Sleeping Giants – so far but I give it a 5-star rating. So I'm sure as hell going to read the next one. I heard that it should be made into a movie, however, I couldn't find any confirmation so I'm putting it on this list. If you know more about an adaptation of Sleeping Giants I'd love to read what you have to say.
Sleeping Giants is a sci-fi novel which is written in the same style than Illuminae (I have yet to read Illuminae but I heard it from a majority of people). Which means that you read about journal entries and interviews. These are great requirements for a movie or a tv show. At least in my opinion.
#4 – Last but not least the next one would be the Homeric Chronicles by Janell Rhiannon. I loved Song of Princes the first book and I have yet to read the second one which I believe came out earlier this year. I can't remember when the last time was that I had the feeling to learn anything. It is a retelling of a myth everybody knows about. The Trojan War. Even though in the first book it hasn't started yet.
What are your thoughts on book adaptations? Which books do you want to see on the big screen? Let me know in the comments below! I'm probably not going to post on Monday as it's my birthday and I won't be at home the whole weekend. So my Review on Simon vs. the Homo Sapiens Agenda is going to be up on Tuesday!